From Risk to Resilience

Earthbeat Challenge 2022

The Challenge asked for stories which demonstrated community resilience against disaster risk.  Judges selected 6 stories and worked with the participants to produce their films.   Filmmakers were given a bursary to cover filming expenses,  Their films and projects are showcased through Earthbeat and were showed around the Global Platform organised by the UN office for Disaster Risk Resilience.
Sejuti's film focuses on the experiences of Himalayan youth and the community members in disaster preparedness. The youth members are part of 'Disaster Response Teams' trained by NGO Pragya as part of a programme 'DMS Himalaya'. The local youth work with local communities and the government on participatory disaster management in remote mountain villages.
They are responsible for: weather and geological data monitoring and reporting; assisting the community members in evacuations; acting as first responders in an emergency, and post-disaster needs assessments and assisting in the distribution of emergency aid.
Sejuti's words have been lightly edited for clarity
Filmmaking Credits
Script, editing, narration and overall coordination: Sejuti Basu
Photographs and video: Sejuti Basu, Hersh Vijayvargiya
Ideation: Sejuti Basu, Hersh Vijayvargiya, Yatin Dawra
Site selection, logistics and field coordination: Sejuti Basu, Swayang Bikash Jena
All the members mentioned above are staff of Pragya NGO.
Equipment
Canon EOS 3000D, with tripod
External Rode microphone and fluffy wind muff
iMovie application (Free) on Mac laptop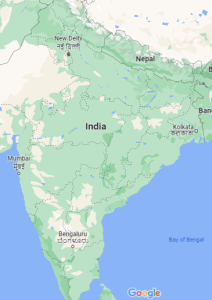 The project behind the film
The 'DMS Himalaya' initiative was conceptualised by Pragya, a not-for-profit, development organisation working for the appropriate development of vulnerable communities and ecosystems in remote and marginalised areas. The initiative improves the preparedness of communities, and reduces the risks they face; it provides early warning and improves responders' understanding of relief needs and ensures that humanitarian support reaches quickly.
The model was designed through participatory research undertaken by Pragya in 2013-14 with support from the Humanitarian Innovation Fund (HIF) and piloted across 800 villages in the central Indian Himalayas.  We are currently implementing the project with support from Elrha's Humanitarian Innovation Fund (HIF - funded by the Netherlands Ministry of Foreign Affairs), Pragya UK and other donors. People can spread the word about the work the youth are doing by sharing the film.
I have worked with Pragya and Himalayan communities as a researcher for 15 years. We designed and implemented the disaster management initiative working closely with the communities and local youth.  The engagement and motivation of Varsha, Tajwar, Vikram and many other Himalayan youths and their ability to work with the people tirelessly with a lot of patience and empathy, have always fascinated me.  When I saw the opportunity for creating a short film, I wanted to share their stories.
Together with my colleagues Hersh and Yatin, I developed the idea and filmed interviews and work done by the youths. We visited their villages to film footage in the last week of April 2022 - completed on schedule despite bouts of heavy rains, insufficient light, and heavy wind disturbance.
We have only created videos using image slideshows in the past for use in social media posts. This is our first experience with filmmaking
Since 2016, this citizen-led initiative has trained around 800 youth like Varsha, Tajwar and Vikram (featured in the film) are carrying out early warning and response in the central Indian Himalayas, benefitting 3,40,000 people. Inspired by their success, another 1600 youth from remote, isolated villages in the western and eastern Himalayas are now adopting this approach towards resilience.
Pragya is working with local communities and the government stakeholders to facilitate this adoption. Recognising the cross-border nature of the natural hazards and their effects, Pragya is working with government and community stakeholders to scale up this effort in other remote and hazard-prone areas in the upper watersheds, lower floodplains and delta region and the coastal belt of the Ganges-Brahmaputra-Meghna basin across Nepal, India and Bangladesh.
What next?
At Pragya, I work with marginalised communities in the remote mountains, deserts, coastal belts, river islands and urban slums.  I also have a voluntary role as the Co-Lead of the Mountain Ecosystems Specialist Group - IUCN Commission on Ecosystem Management (IUCN CEM), where I come across many stories of hope. and of resilience. I look forward to telling a few of those stories in future.
Further training in filmmaking, editing and storytelling would be useful, alongside financial support that allow us to take up filmmaking would be useful. We mostly work on research, training and fundraising and have little time and resources for these creative endeavours. Access to small grants for sharing these stories would allow us to work on this further.

The Risk to Resilience Earthbeat Challenge is supported by the UN Office for Disaster Risk Reduction (UNDRR).  The jury looked for stories which showcased community resilience against natural risks.